Thumb Empires is now available for IOS players!
time:07-03
Thumb Empires is now available for IOS players!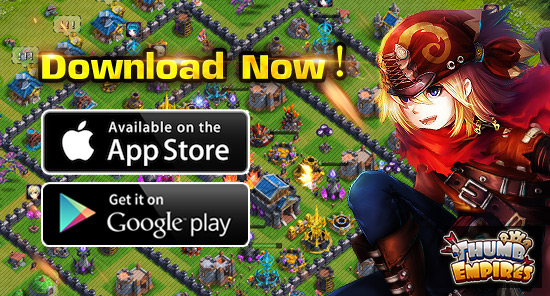 Thumb Empires is hitting App store in Southeast Asia. After Close Beta Test and Open Beta Test, Thumb Empires is getting better and better. Published by 4399en, Thumb Empires get a great goal in the past few weeks in Android. Within three days, thousands of players rushed in Open Beta Server, and within a week, it has reached Google Play Top Free No.1 in Thailand, which has proved how attractive it is!
Let's see what makes it special--
★Recover your units: Survival units are the warriors in your empires. You can get them back after the battle. With great strategy, you might probably get all them back.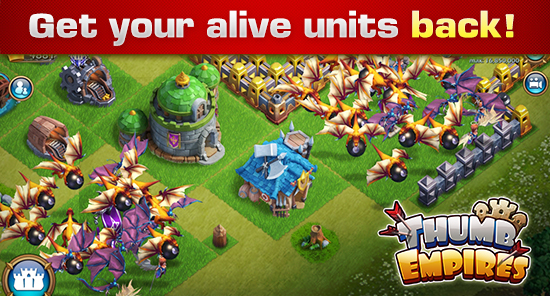 ★Gems Factory: Not only Gold and Mana but also Gems can be produced. All you have to do is to build a Gems Factory. And let one of your builders to produce the Gems. Free Gems are waiting for you here!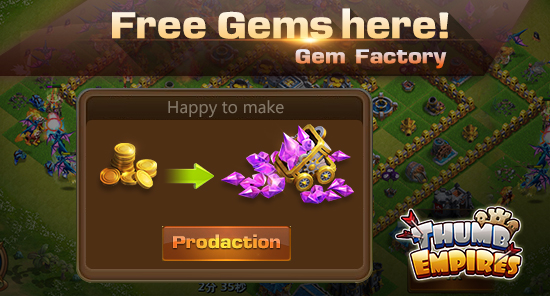 ★Colonization: In Thumb Empires, you can enslave others and loot their resources. By defeating other players in the games, you can make them into your slaves and collect their resources in your colonization.
★Turf War: Everyone can kick your neighbors'ass without automatic matching. In your Turf, you have the total freedom to attack players around you and loot their resources.
★Little Assistance: With this plugin, you can check the news, claim gift and find GM faster and directly. Just like: GM is playing game with you.
-------------Thumb Empires------------
【Google Play Download】https://goo.gl/CetYIu
【APK Download】http://t.cn/R2mIZfD
【Non-credit recharging】https://goo.gl/oGCfA6