Thumb Empires - Version Update, becoming more player-friendly.
time:08-05
Great strategy mobile game - Thumb Empires, published by 4399EN, have attracted more and more players from Singapore, Malaysia, the Philippines and other countries in Southest Asia. We are glad to share this fantasy game with strategy fans and trying hard to provide the best game experience. For more player- friendly, we have absorbed the suggestions from our players. Let's see what's new in Thumb Empires' new version:

New features:
1. VIP defense available in VIP shop: 5 special VIP defenses will be released in the new version. Impregnable fortress is getable now.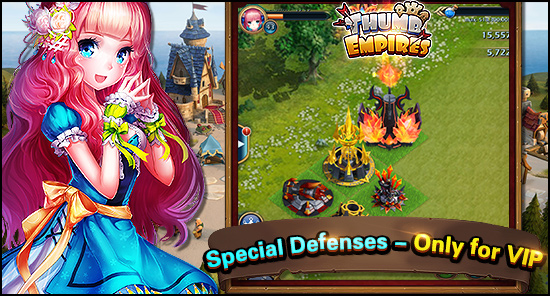 2. Star upgrade available at Lv. 10 of unit and defense: New way to reinforce your units. Fierce units are your loyal servant.
3. Inferno Sentry Tower reward for first top-up
4. Best Attacker bugs fixed: Best Attacker is coming back!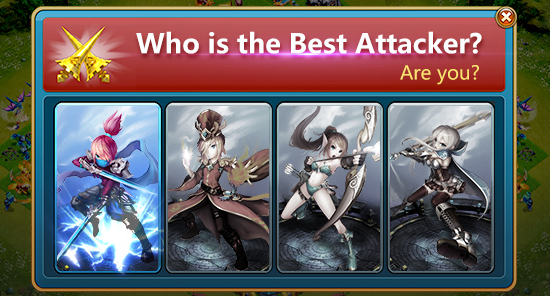 5. Adapted for more mobile models
6. Forced stop bugs fixed
Special features:
1.Gems back:You can build a Gem factory to produce gem as long as you reached Level.5. With using this factory, you can produce and collect the gems daily.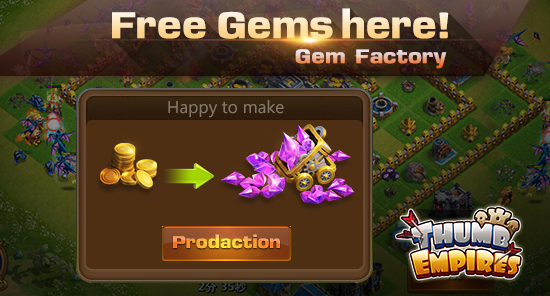 2.Recover your alive units: Whenever you achieve 3 stars in your battle, you can retrieve all your alive units back to save resource and time.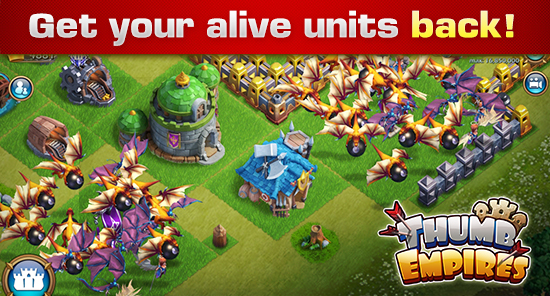 New version, new defenses and new functions. Players can begin to download the game right now, and create their characters first for a limited time.
【IOS】https://goo.gl/TAQeOt
【Google Play Download】https://goo.gl/CetYIu
【GM】https://goo.gl/Y9IyE4
【Non-credit recharging】https://goo.gl/oGCfA6